There are times when the Committee receives reports of people who have lost their lives during rescue operations. The Golden Medal for Remembrance has been designed for them. During the ceremony it is given to family members to commemorate those who are no longer with us.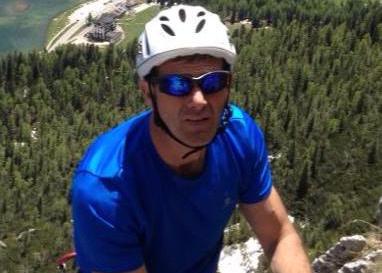 On the recommendation of the National Direction of the CNSAS, following the proposal received by the Veneto Alpine Rescue, the Gold Medal for the memory goes to the the family members of Sergio Francese, who fell on 5 September 2020 at the age of 55 on the Pyramid of the Cima Grande, was awarded di Lavaredo, in the Municipality of Auronzo di Cadore, during a joint exercise of the National Alpine and Speleological Rescue Corps with the Guardia di Finanza.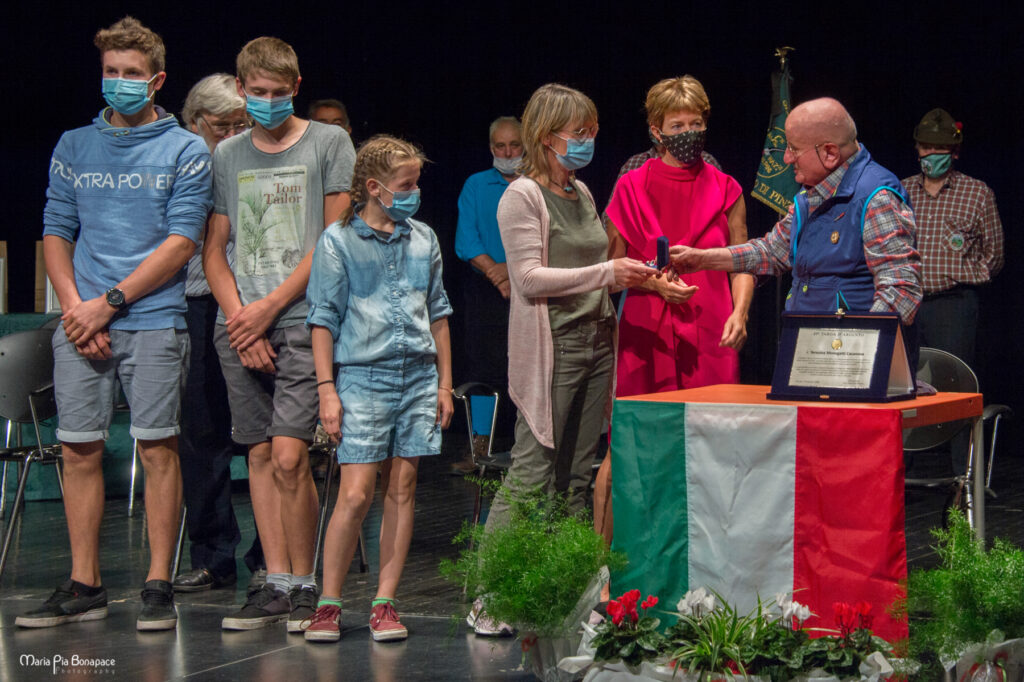 The President of the Bergrettungsdienst im Alpenverein Ernst Winkler, Giorgio Gajer, president of the Alpine Speleological Rescue South Tyrol and a representation of volunteers from the Alpine Rescue accompanied his wife Elisabeth and the three children of Lukas Forer, 43, who were awarded the medal to Pinzolo. gold to the memory of their loved one, who died in a tragic accident during an exercise. Lukas Forer, 43, was head of the Campo Tures mountain rescue station in the Ahrntal Valley.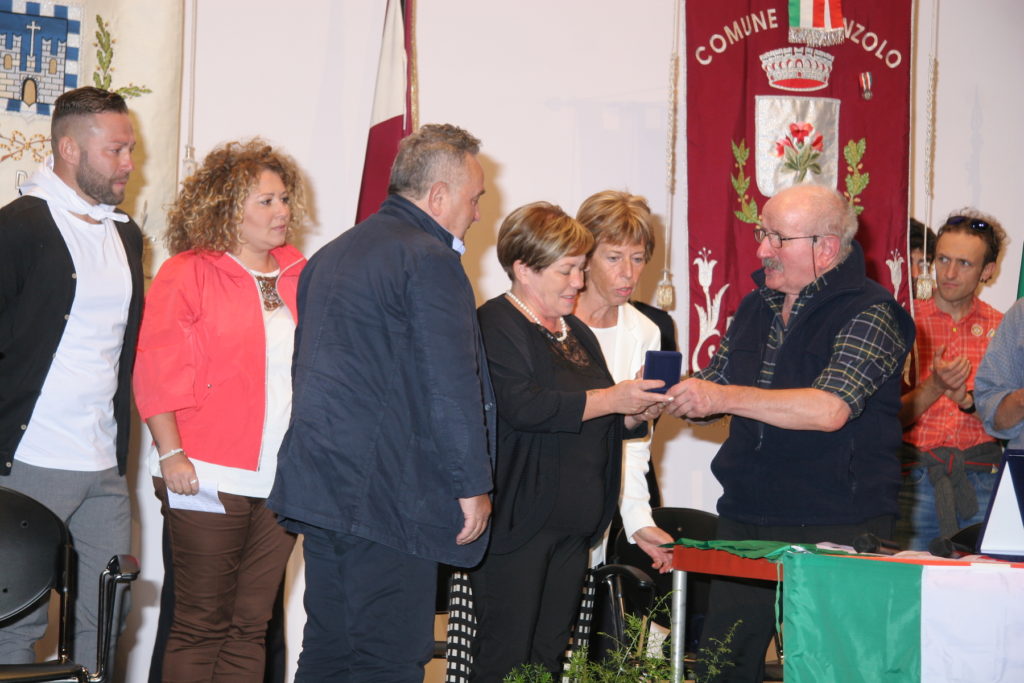 Gold medal in memory of Antonio De Rasis, Alpine Rescue technician of the Cerchiara team of the Pollino Station, in Calabria, who disappeared in the waters of the Raganello torrent on August 20, 2018, just 31 years old.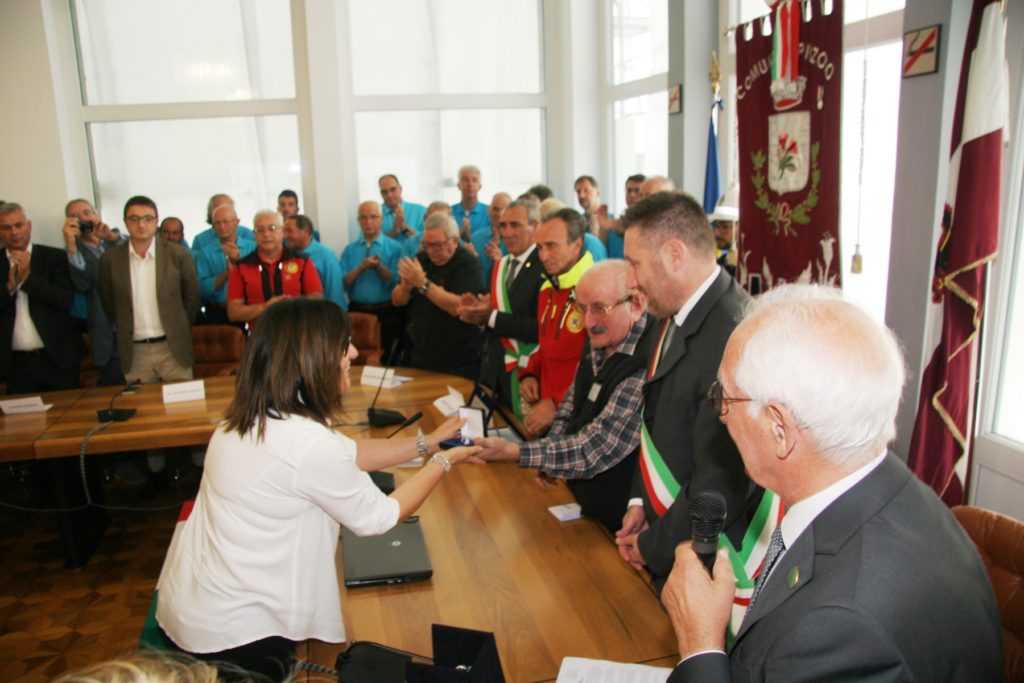 2018 - Davide Tronconi, Mauro Piccolin

Gold medal in memory of Davide Tronconi, of the CNSAS Emilia Romagna Regional Service, who died in October 2017 following an accident during a rescue operation. Memory of Mauro Piccolin, station manager of the Belluno Alpine Rescue Station, who passed away last year after a life dedicated to family, work and Alpine Rescue.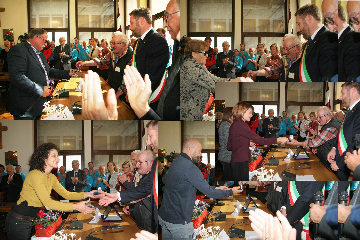 2017 - Walter Bucci, Davide De Carolis, Mario Matrella, Giuseppe Serpetti, Gianmarco Zavoli

The delivery of gold medals to the memory of the families of the five rescuers (Walter Bucci, Davide De Carolis, Mario Matrella, Giuseppe Serpetti, and Gianmarco Zavoli) who had fallen by helicopter during a rescue operation in Abruzzo was touching. "May their remembrance, their willingness to help others be accepted by those who today are carrying out the ideals in which they believed."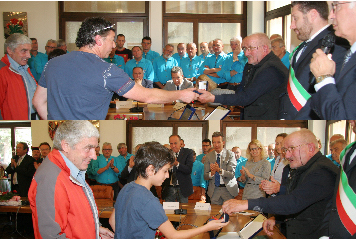 2015 - Alberto Bonafede, Aldo Giustina
During the 44th Silver Plate ceremony, the President of the Committee Angiolino Binelli delivered two gold medals to the memory of Alberto Bonafede and Aldo Giustina who fell together during a rescue mission on Monte Pelmo.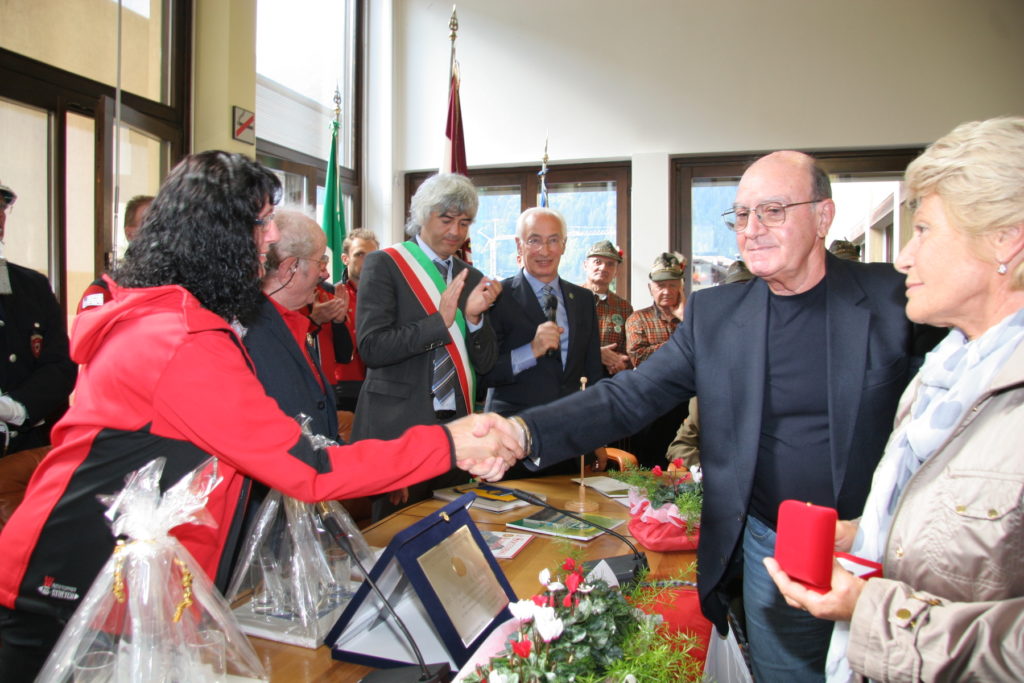 2012 - Massimiliano Puntar
Massimiliano Puntar, Heidi for his friends, a passionate speleologist, sacrificed his twenty-two years in helping an injured man in the Veliko Sbrego abyss on the Slovenian side of Mount Canin. During this operation he was hit by an unstable stone which caused him serious internal injuries and a state of unconsciousness. It was located at an altitude of 1040, 4.5 km away from the mouth of the cave, not far from the injured person. After 35 hours of agony and suffering the doctor could only ascertain his death. More than twenty years have passed since that tragic accident, but the President dr. Graziano Brocca and his colleagues from the Friulian Alpine Rescue team never forgot his generous act and wanted to report it to the Committee for fair recognition.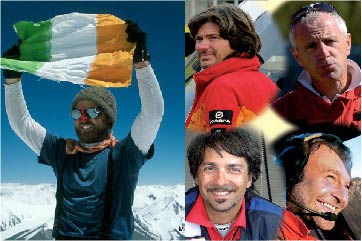 2010 - Ger Mc Donnel, Stefano Da Forno, Fabrizio Spaziani, Marco Zago, Dario De Filip

Five gold medals. One to the relatives of the Irishman Ger Mc Donnell, who died on August 2, 2008 during a rescue of three people from a Korean expedition on K2. 4 medals were given to the relatives of Stefano Da Forno, Fabrizio Spaziani, Marco Zago and Dario De Filip, the crew of a fallen helicopter taking care of an alpine rescue and reunification operation after a landslide that fell on the slopes of Monte Cristallo on 22 August 2009. They formed an extraordinary team of technicians, made up of a pilot, doctor, nurse and helicopter rescue technician with a large number of interventions to give safety and help climbers and climbers on the mountains that frame Cortina d'Ampezzo.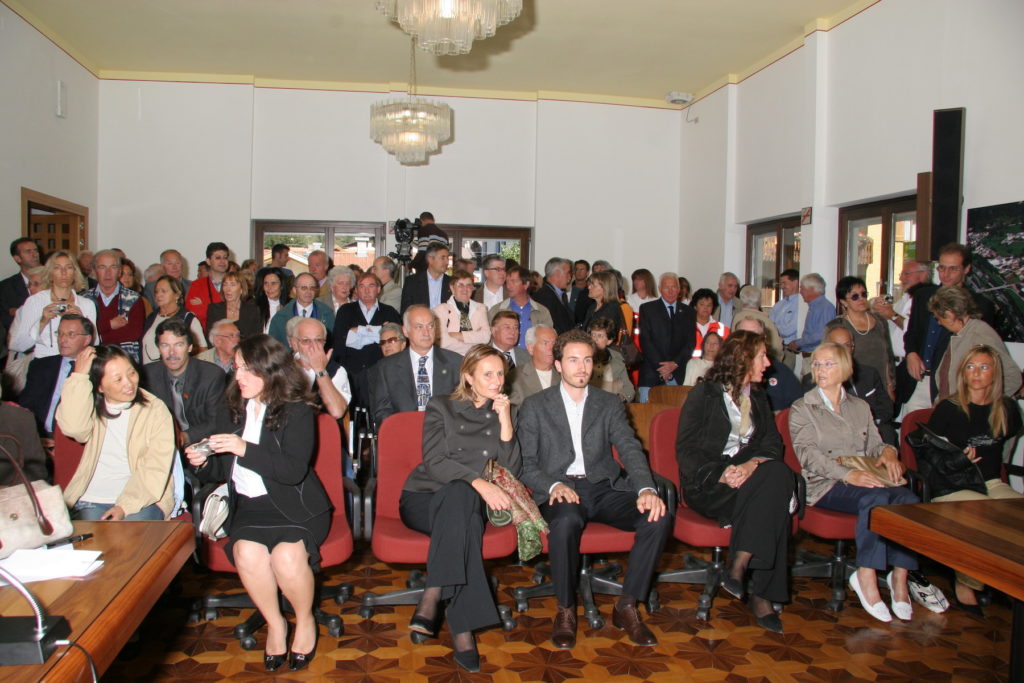 Upon notification by the President C.N.S.A.S. Piergiorgio Baldracco, a gold medal is given to family members in memory of Giuseppe Airaudi, a great friend of the mountain rescue, who died on 27 November 2006 on Monte Basso di Cafasse, a few kilometers from Turin while in the company of the specialist Alessandro Cresto he was going with your helicopter to an alpine rescue exercise. Giuseppe Airaudi has dedicated great attention and availability to mountain rescue, although he is not part of it, making his profession as a helicopter pilot available to bring people to safety even in prohibitive conditions. In 1986 he began operating with the Piedmont Alpine and Speleological Rescue with the Airgreen company founded together with his brother Mauro: 6583 flight hours of which 1857 spent on 32,000 rescue missions.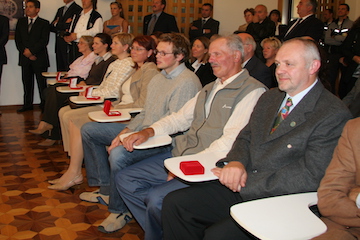 2005 - Jani Kokalj, Mitja Barjnik, Luka Karnicar, Rado Markic, Boris Mlekuz

Medal for relatives of members of the Alpine Rescue of Slovenia who died tragically during a rescue exercise maneuver with helicopters. They are: Jani Kokalj (helicopter doctor), the four 44-year-old Mitja Barjnik, 41-year-old Luka Karnicar, 35-year-old Rado Markic and 45-year-old Boris Mlekuz.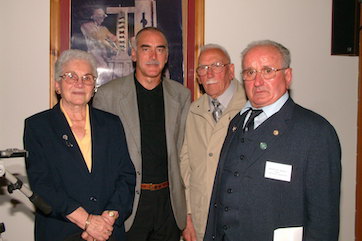 Gold medal to the relatives of Dr. Giovanni Ugliengo, noble figure of a Cuneo doctor who fell victim to fatal injuries while searching for a French mountaineer in the Monte Gelas massif on September 16, 2003, to which France paid the Legion of Honor.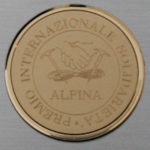 2003 - Cirillo Floreani, Alessandro Occhi

This edition sees the delivery of two medals to the memory. The first goes to the family of Cirillo Floreanini, a splendid figure of mountaineer and rescuer who passed away last June, who had strongly advocated Romanin's candidacy for the Silver Plate. The other medal is withdrawn by the family of Alessandro Occhi, the exemplary protagonist of many rescues and a great Camuno mountaineer, tragically disappeared in the mountains last January, overwhelmed by an avalanche in Val Gardena.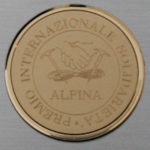 A gold medal is awarded in memory of dr. Roberto Nobili, Tuscan doctor who disappeared during a rescue intervention on the Apuan Alps.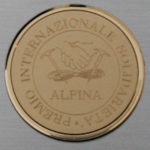 Gold medal for civil value in Cesarino Fava, originally from Malè, but residing in Argentina for many years. Fava has carried out an exceptional rescue work by assisting ropes in difficulty at the risk of their own safety.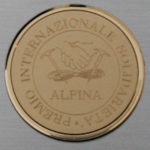 Gold medal in memory of Gabriele Ciuffi of the Cai of Farindola (Pescara) who lost his life at the age of 32 on the Gran Sasso.